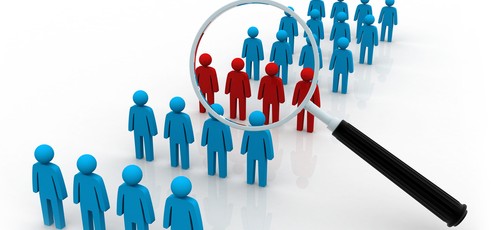 As our health systems continue to shift to value-based care, it has become paramount that providing quality care to not just some, but ALL we serve is essential. Therefore, focusing on the health disparities that exist is important since a lack of health equity continues to be a significant factor contributing to poor health in many communities.
If we want to achieve outcomes that are equitable for all, our health systems need to shift their focus away from merely providing high-quality care, to equitably promoting and distributing such care. Moreover, equity is not synonymous with equality. Meaning, healthcare systems cannot aid all equally, without first focusing on those disparate communities and bringing their care up to the level that is on par with the communities that are not considered disparate. As health systems have the capability to provide services with a much broader scope that includes integrated delivery networks; this drastically expands their ability to impact those communities that need it the most.
Value-based payment models currently are offering health systems better financial incentives to address these issues since responsibility for the total cost of care for a population changes the equation. So, how do health systems approach health inequities?
Unequivocally, they must define the extent of the unfairness within the community. They can do this by examining the socioeconomic data available as well as determining the crucial segmentation; including, sexual orientation and gender identity, race, and ethnicity. Defining these areas of opportunity can be segmented by clinical focus, such as disease state, procedure offerings, complication rates and much more.  
Following up with a root cause analysis to answer the question of why they exist, including the likelihood of implicit biases of both the providers of care and those that receive it is the next step. For example; because of historical discrimination, certain ethnic groups mistrust the healthcare delivery system. Understanding this dynamic and solving for the trust issue is just as important as understanding the actual clinical diagnosis, as studies show this distrust can impact outcomes. Utilizing these methods will also help to generate a hypothesis, leading to a plan for interventions.  To determine value, outcome measurements will answer the question of success or failure of our theory and intervention. Finally, we must continually expand our scope; including collecting data that was not collected before to better understand all the dynamics that contribute to disparities.  
There is a great deal of information in the public health sphere on all of the above. If we utilize what we already know and combine it with what we learn about a particular community, we are better equipped to make an impact moving forward. Community needs assessments and community institutions that focus on inequities provide well-researched information, inputs, and possible solutions. Undeniably, it will take a village to solve and eliminate health disparities.  Given their influence and span of services, health systems function as a hub for this activity and are worthy of this goal. Thus, it is imperative to seek, develop, and continuously nurture trust-based relationships, and establish institutional commitments with appropriate resources and strategies dedicated to the endeavor. And not just the health system, but partnerships with other community resources are critical, as well as concentrating on identifying those indicators that show improvement so we can celebrate and acknowledge success. Finally, establishing support systems for areas found to be lacking is essential. Let us enhance care for all and embark on this laudable journey.