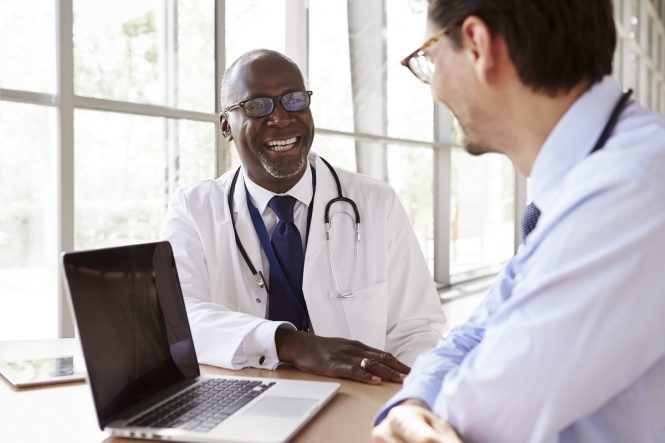 Understanding precisely how individuals consume and translate clinical quality information is imperative as we continue to focus on delivering value to those we serve. Now a very data-driven industry, our focus centers on the reliability and accuracy of the data itself. However, this is only half the problem. The method in which we share this information followed by the acceptance of it by the public is becoming even more critical. Although we might be thorough in our research and near- perfect in our conclusions, we may remain ineffective in our ability to convey results and influence change.
A study published in Health Affairs by Schlesinger et al., in March 2019 reviewed surveys conducted in 2010, 2014 and 2015 to assess patient exposure to quality and narrative (comments) information. They found that the public exposure to quality information doubled over the period 2010-2015 and exposure to patient narratives and experience surveys tripled during this same time period.
From several perspectives, these findings are incredibly informative. Consistent with other industries, when it comes to what types of products and services to use, people tend to seek another's opinion versus reviewing scientifically produced data. And not surprising, since humans are relational by nature – we tend to respond better to narratives, testimonials and stories.
So how does this affect what people do when seeking healthcare or more specially picking a physician? We can safely say they look to patient reviews of physicians.  We all wish for a quality product, and now-a-days we trust the word of others to influence our decisions. However, hard facts on objective quality metrics and subjective comments do not always coincide. Therefore, it is important for us to pay attention to these narratives. Furthermore, it is imperative that we accept the challenge of providing data-driven quality metrics in a manner that fits within the framework of how patients, those we serve, scrutinize and assimilate information.
Thus, as we continue to focus on the quality component of value, paying close attention to how this information is shared and interpreted by the public is paramount. Yes, undoubtedly, the accuracy is important, but so is the conveyance of the data. Public interest in quality is high, and more and more they are helping us providers understand what influences their decisions. Our challenge is to bridge the gap between objective and subjective quality metrics and share the information in a manner that is acceptable and believable. Let us tell a story with the data, so our patients and the public can understand it easily and we can be confident in the information we are sharing.