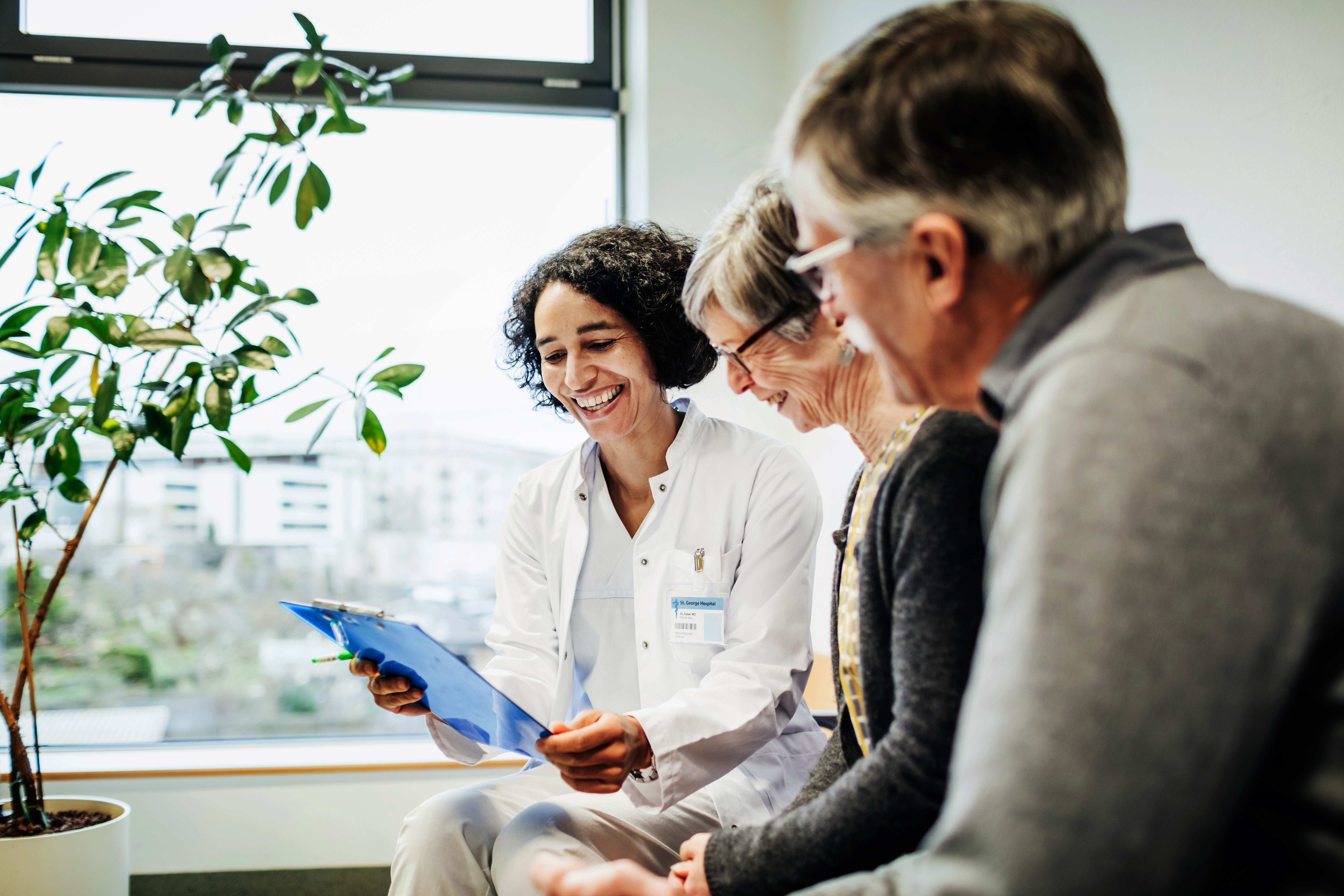 Last week I shared a post, Understanding and Instilling Trust in Our Patients, today's post takes a deeper look at how to build that trust between patient and clinician.
As we continue to focus on building patient trust, it's necessary to recognize that one's own characteristics play a critical role. For those times that we are dealing with nebulous situations, how we interact with those we serve will significantly impact trust. All too often health professionals have a self-proclaimed ideal that one should be all-knowing and never display vulnerability. If we wish to be trusted, these two dynamics are counterproductive since medicine is both science and art, thus imperfect by definition. We are human beings; therefore, just like the patients we serve, we have flaws.
This is why revealing our own humanity will create a more trusting environment. In other words, to elicit trust from another in times of vulnerability and fear, it is crucial to be authentic. This response requires openness with patients and a willingness to share our vulnerabilities. To create this environment, it is essential that one display transparency regarding the situation and oneself. When practiced with defined boundaries, this transparency will bring intimacy and relationship building, thereby cultivating a bidirectional and respectful understanding of the parties involved and the situation at hand.
There is an obvious benefit to those we serve if they feel they can trust their relationship with us. However, there is also an additional benefit to the clinician. The ultimate goal is to assist and aid our patients in the best manner possible. However, we are not robots. Thus, we too, desire emotionally fulfilling interactions with those we serve. In fact, many of us hope there is a realization that our primary goal is to help them live their best life possible. When one asks a clinician to define patient success, it is less about the treatment results and much more about building the patient relationship. Unquestionably, we strive to solve their clinical problems; however, we also crave an emotional connection so that they believe we are doing our best to support them.
To become closer to them, it's crucial to allow our patients to become closer to us. Trust and partnerships require a give and take. However, at times our culture of medicine and our training can be counterintuitive to these principles. Thus, we must un-train ourselves before we can fill our learnings with different approaches. First, we must realize that being human will only enhance our relationship with our patients. We will not only improve the outcomes for those we serve, but we will also feel a greater fulfillment helping us to continue to demonstrate resiliency. And though it might seem counterintuitive, letting down our guard will lead to greater success for our patients and ourselves.
Let us not forget, effectiveness will require a balance between our knowledge and our humanity. We must continuously utilize it to fulfill the needs of those we serve in addition to ourselves. A shared load is half the weight, whether it is the burden carried by our patients or us. Humanities and science are complementary in purpose; let us embrace such ideals in our actions.