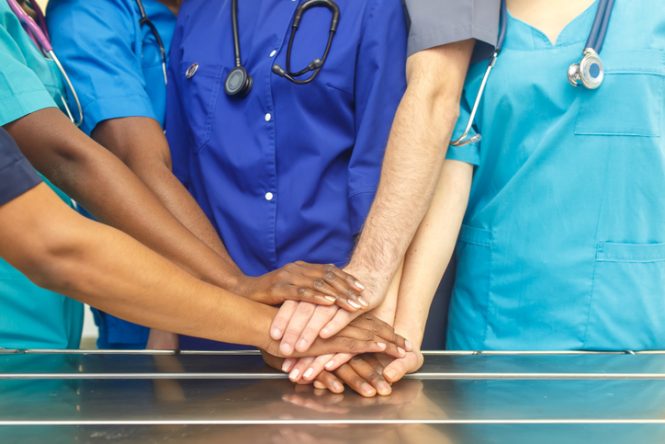 "Population health" is a phrase used with ever-increasing frequency. However, depending on who you might ask, the definition varies. For example, the description of a population for a hospital would be any person that is in a bed. For a physician practice, any person under their care would be more appropriate. And then, for a payor or an accountable care organization, the view changes to one of membership and financial risk. And finally, as a member of a community, my lens is once again completely different. Although these defined populations overlap, although not completely, there is very little coordination between them. For example, a patient can receive up to six touches within one episode of care, all well-meaning, but ultimately incongruent.  Not part of the conversation, and an additional layer of complexity, are the numerous community resources available – all of which are focused on their populations.
Other countries have attempted to solve this problem by moving to a more Place-Based approach. Using a Place-Based approach those who receive care is delineated based on a geographic area, regardless of the provider of services. Therefore, all of those that are participating in the care and services needed by an individual are focused on the same group of people. This approach allows for much greater congruency, improved care coordination and with the shared resources it also a decreases waste and cost. Adopting this method is worth considering, and it would still allow participants choice out of multiple providers.
These community-based organizations would be able to play a more prominent role in support of the health care delivery system. Unfortunately, although this may sound somewhat simplistic, if it were, we would already be doing it. The payment of care and budgeting in such a way requires a tremendous amount of thought and creativity. Managing the dynamics of transitioning from one methodology to another is never easy, but may very well be worth the effort.
If this model is to be tested, acknowledging that there may be numerous different dynamics in play, the first step will be for a community to come together with a common purpose of improving the health of those in a defined service area. Since this prototype will require a global payment model that would include both healthcare delivery and community services, Medicaid and Medicare could be possible starting points. In using this approach, no two communities will appear the same as the heterogenicity of the population will occur within a defined location and between different geographies. With a goal of delivering care to all within an authentic community context, Place-Based approaches deserve consideration.