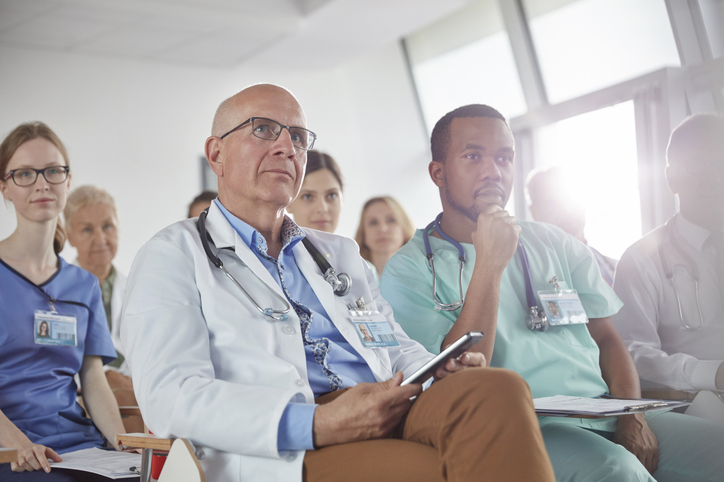 Good science requires constant questioning, hypothesis generation, and a scientific approach. And an understanding that clinicians will not always agree with an accepted direction or a given policy.
However, our oversight methods have failed despite our practices of monitoring physicians with practices like peer review, using licensing bodies, and ultimately the judicial system.  As a result, many circumstances, like promoting certain treatments for COVID have occurred that require us to question how to manage situations where physicians threaten our public health by ignoring data and science. And instead, they are promoting alternative theories not based on evidence.
As a profession, we must deal with such situations and create a plan. It's crucial to counterbalance peer misinformation and inaccuracies. Their unreviewed and unsubstantiated misinformation causes harm to the public. Though medical licensing boards tend not to focus on such public matters, they can sanction licenses. Unfortunately, representing misinformation by physicians can occur without regard to having a license to practice; license granting occurs at the state level. It behooves medical societies to weigh in on these issues and correct misinformation. Furthermore, Universities can and should remove appointments or affiliations if deemed appropriate.
Regardless of the method, what's most important is that we as a profession stand up to misinformation. We must protect the public not only by the care we deliver but by information is shared. We must not stand by and hide behind the veil of academic freedom.
It is also critical to foster open communication and not attempt to suppress it. Having public conversations is imperative if we want to be transparent with those we serve. Censorship and retaliation are not appropriate as science is and always will be fluid. However, leaving things unsaid or discussed is a disservice. As members of our communities, it is our responsibility to lead and be the professionals the public seeks. Garnering trust means that, even though we might disagree, we are willing to have a dialogue. Albeit demanding, it's crucial to strive to counterbalance all sensationalism that continually fills the airwaves. Let us not avoid these problematic situations, but instead, provide leadership and a path forward.